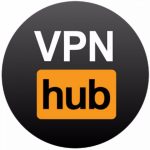 What would happen if the biggest porn site of the Internet decided to push his own VPN network? You guessed that right, VPN hub is the latest child of the PornHub giant! Lets dive into this kinky VPN and discover all its secrets!
We took apart every VPNHUB app to make sure we didn't miss anything in our review, so keep reading to see if VPNHUB is the right VPN for you.
Lets start!
Speed:
We used one 100mbut UK server to condone our tests. Suprisingly, even on FREE and on paid versions we saw no change in speed! We managed to peak around 80 mbit download, so expect all your pages to loab blazing fast
Price:
The packages that VPNHUB offer are VERY hard to beat, since they start from 0.00$ on the free version with unlimited b/w(no p2p/torrenting though)! Downside of this? You see ads. LOT of ads!(but hey ,its still free). Also it will limit you to just one server. If you upgrade to the premium ad-free version, you unlock its full potential and lift all limitations. Price starts from 6.99$/month when buying the 1 year in advance, which is abit expensive compared to competition.
Customer Support:
VPNHUB offers  24/7 support via live chat,and email. Also it has a huge FAQ database, full with guides for any possible problem you may encounter.
Torrenting :
VPNHUB works perfectly in the premium version. In the free version, all p2p/torrent traffic is blocked
Number of Servers:
800+ servers in 18+ locations. It could use some expansion!
Mobile Compatibility:
VPNHUB supports both iOS and Android devices
Number of Devices:
3 simultaneous connections on multiple devices.
Logging Policy:
When we contacted VPNHUB they claim they have a no logs policy, however the whole procedure could be abit more clear and visible.
Ease of Use:
VPNHUBs' desktop VPN apps are simple to use, and look beautiful and simple, yet professional. No Chrome and Firefox browser extension though.
Unblocking Stream Services:
VPNHUB does NOT unblock Netflix USA.
Refund Policy:
VPNHUB operates a strict NO REFUND policy(offers a 7 days free trial though)
In a glance:
– No Logs, No Leaks
– 24/7 Chat Support, via live chat/email
– User friendly GUI & Easy Installation
No Browser Extensions(chrome/firefox)
-800+ servers to choose from
-Doesnt unblock Netflix,Hulu and iBBC Player
– Avbit expensive compared to competition
-No refunds(1 week free trial though)
—> OVERALL: VPNHUB is not for everyone! Its roughly around the edges however it does deliver what it promises.
We live in a strange era, where ISPs keep logging your traffic, spy your browsing history and sell your data to advertising giants. Could you fight back? Answer is yes but its abit more complicated than this!
Except if you live in Mars, you must have heard about VPN and what they do. In simple words, they mask your real ip and protect you from spies, malware and data thief. However, even if it sounds promising, there are literally THOUSANDS of VPN providers out there, and not only they are not all reliable, some of them will even sell your data instead!
We are proudly presenting you our new co-operation with https://www.TrueVPNReviews.net , which is an independent company that reviews all latest VPNs for you, and present you with the pros and cons of each one of them while revealing all their"dirty"secrets. 
Imagine the VPN as your e-condom! Dont surf without one and dont do it before getting your advice from https://www.TrueVPNReviews.net !