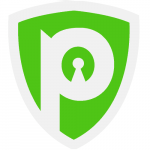 PureVPN has a long history on its shoulders, and road hasnt been without bumps either! In the years passed,  PureVPN makes a strong comeback and claims back a big piece of the VPN pie! Lets take a deep dive and see where it stands!
We took apart  every PureVPN app to make sure we didn't miss anything in our review, so keep reading to see if it is the right VPN for you.
Lets start!
Speed:
We used a 100mbit server located in United Kingdom, and during our testing we found the average download speed to be between 70~80 Mbit. Upload speed was also inside the 70~80mbit zone, which one one of the fastest ones we ever had our hands on!
Overall: We tried torrents, we tried to stream Netflix, we tried ftp. For the average user, its almost certain you will nearly max out your internet connection,and for the streamer lovers you will enjoy your favorite shows with zero buffering. 5 stars for speed!
Price:
The packages that PureVPN offer are starting from as low as 2.88$/mo when paying 2 years in advance. On top of that they run an offer which you can try them for 0.99$/month(be careful though, because it will auto-scale to yearly plan after 3 days)
Customer Support:
PureVPN offers  24/7 support via live chat,and email. Also it has a huge FAQ database, full with guides for any possible problem you may encounter. 
Torrenting :
PureVPN is a great choice for torrent users that want fast and secure torrent downloads.The great upload speeds will come very handy for the private tracker users on top. 
Number of Servers:
2000+ servers in 140+ countries, 300k+ IPs. Yes, they have LOT of servers!
Mobile Compatibility:
PureVPN supports both iOS and Android devices
Number of Devices:
5 simultaneous connections on multiple devices guarantees that all your devices will always be protected!
Logging Policy:
As per PureVPN claims :
"We DO NOT keep any record of your browsing activities, connection logs, records of the VPN IPs assigned to you, your original IPs, your connection time, the history of your browsing, the sites you visited, your outgoing traffic, the content or data you accessed, or the DNS queries generated by you.

We want you to have the surety of knowing that we collect minimal data, the sole purpose of which is to operate our VPN and Proxy service and keep it running smoothly. Our systems, processes, and servers are designed to not keep any sensitive/personally identifiable data. This is done by design to ensure that we have NO data to share, even when required by law to do so.
We do not just claim it, but we have proved it by having our systems and configurations audited by a leading US-based independent auditor, Altius IT. The auditor has certified that it:
"Did not find any evidence of system configurations and/or system/service log files that independently, or collectively, could lead to identifying a specific person and/or the person's activity when using the PureVPN service."" 
Ease of Use:
PureVPNs' desktop VPN apps are simple to use, and look beautiful and simple, yet professional. Also, the Chrome and Firefox browser extension makes it super easy and simple, even for the most novice user.
Unblocking Stream Services:
PureVPN successfully unblocks all streaming services we tested(Netflix Hulu, and iBBC player)
Refund Policy:
PureVPN comes with a 31 day money-back guarantee policy, for whatever reason. To be more precise :
"A No Questions Asked, Risk-Free, Stress-Free, 31-Day Refund Policy!
If you aren't satisfied with PureVPN's service for any reason whatsoever, then you can claim a refund within 31 days of your order date.
Remember, we will first try to resolve your issue successfully before processing the refund request.
Note: For Auto-Recurring Customers:
Auto-recurring can be changed or cancelled anytime by contacting our customer service at [email protected].
Trial Account Refund Policy:
Please note that PureVPN 3-day trial account is not subject to any refund under any circumstances."
In a glance:
– No Logs(anymore), No Leaks
– Great download/upload speeds
– 24/7 Chat Support, via live chat/email
– User friendly GUI & Easy Installation, Browser Extensions(chrome/firefox)
-2100+ servers and 300k+ IPs to choose from
-Unblocks Netflix,Hulu and iBBC Player
– Works in China but it might be challenging
-31 money back guarantee
—> OVERALL: PureVPN is a VERY fast VPN provider, and it seems like to be in the correct path to make things straight again with their updated no-logs policy.