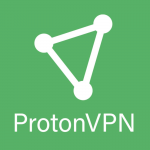 You might know/hear about ProtonVPN, from its very popular free VPN service. However, the free service comes(no surprisingly) with various limitations. So does it worth the upgrade to a paid plan? Lets find out!
Speed:
When we did our speedests on ProtonVPN servers, we managed to max a 100mbit fiber connection up to 93 mbit, which was great! Upload-wise though we got only 24mbit out of the 100mbit, so if you plan to stream using this VPN we wouldnt reccomend it. At same time, latency(ping) was fairly high(around 100ms) so keep that in mind in case you would like to use this VPN for online gaming.
Price:
The packages that ProtonVPN offer are starting from 4.00$/month when paying 1 year in advance. While not unjustifiable expensive, it remains one of the expensive options compared to competition.
Customer Support:
ProtonVPN offers  NO 24/7 support via live chat,and email is slow and only deal with basic stuff.. Also it has a very limited FAQ database. Nowadays its hard to imagine any VPN company not offering a 24/7 live chat support, but thats the case with ProtonVPN as of now.
Torrenting :
ProtonVPN is not a recommended choice for torrens. Torrenting is very limited and p2p in general is limited to only 4 servers. This is a shame if you were looking to switch to the paid plan from the free one(The free plan offers NO p2p servers)
Number of Servers:
474+ servers in 36+ locations. We would expect a higher number of servers at this price!
Mobile Compatibility:
ProtonVPN supports both iOS and Android devices
Number of Devices:
10 simultaneous connections on multiple devices guarantees that all your devices will always be protected!
Logging Policy:
Minimal logging just to keep service running and to ensure you dont surpass the maximum number of logins. No leaks found.
Ease of Use:
ProtonVPN´s desktop app are simple to use, and looks good. However it lackes browser extensions, which is a minus.
Unblocking Stream Services:
ProtonVPN successfully unblocks Netflix Hulu and Kodi
Refund Policy:
ProtonVPN offers 30 days money back guarantee via email
In a glance:
– Some logs Logs, No Leaks
– NO 24/7 Chat Support, only slow email support (only basic questions)
– No browser extensions
– Few servers with only 36 countries 
– Unblocks Netflix, Hulu and Kodi
– Only 4 servers allow p2p,
-Fast download, not so fast upload. Not good for gamers!
—> OVERALL: ProtonVPN is abit expensive for what it offers.