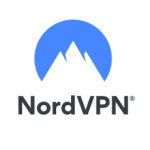 Even if NordVPN launched back in 2012, it wasn't until last year that came as a snowball and it doesn't seem to be stopping soon! With over 5800+ servers in 60 countries, its not a VPN that you can simply ignore and look the other way! So lets go explore together, is the hype for real?
NordVPN. the VPN which became an online legend! Truth is except if you live in Mars, there is no way you haven't heard about NordVPN! But is it as good as described and praised all over YouTube/social media ? Let the testing begin!
We took apart every NordVPN app to make sure we didn't miss anything in our review, so keep reading to see if NordVPN is the right VPN for you.
Lets start!
Speed:
We used a 1 Gbit server located in Netherlands, and during our testing we found the average download speed to be between 40~400 Mbit(talk about some margin there!) Upload speed was surprisingly abit better, from low 15 Mbit up to 500 Mbit when testing a SWE server. Based on its price as well, which is the cheapest among all VPN providers(as low as 2.99$ per month), its a superb value for money!
Overall: We tried torrents, we tried to stream Netflix, we tried ftp. For the average user, its almost certain you will nearly max out your internet connection, with zero buffering. For the more expert ones, faster VPNs exist BUT they do cost 2 or even 3 times what NordVPN does!
Price:
The packages that NordVPN offer are starting from as low as 2.99$mo when paying 3 years in advance, which makes it the cheapest one out there!
Customer Support:
NordVPN offers  24/7 support via live chat,and email. Also it has a huge FAQ database, full with guides for any possible problem you may encounter.
Torrenting :
NordVPN is a great choice for torrent users that want fast, secure, unblockable torrent downloads. Their Panama jurisdiction makes sure they have a zero-log policy, and when we say strict we mean it! 
Number of Servers:
5300+ servers in 60+ locations. Yes, they have LOT of servers!
Mobile Compatibility:
NordVPN supports both iOS and Android devices
Number of Devices:
6 simultaneous connections on multiple devices guarantees that all your devices will always be protected!
Logging Policy:
As per NordVPN claims :
"We keep no logs of your activity online We do not store connection timestamps, session information, used bandwidth, traffic data, IP addresses, or other data. Nothing to store – nothing to share with anyone." aka NO LOGS whatsoever.
Ease of Use:
NordVPNs' desktop VPN apps are simple to use, and look beautiful and simple, yet professional. Also, the Chrome and Firefox browser extension makes it super easy and simple, even for the most novice user.
Unblocking Stream Services:
NordVPN successfully unblocks all streaming services we tested(Netflix Hulu, and iBBC player)
Refund Policy:
NordVPN comes with a 30 day money-back guarantee policy, however, their refund policy states:
"If you wish to claim a refund , you can do so within 30 days following your purchase of NordVPN service. We want you to be fully satisfied with our services. However, we will troubleshoot an issue you experience first."
Translation : Dont abuse it!
In a glance:
– No Logs, No Leaks
– 24/7 Chat Support, via live chat/email
– User friendly GUI & Easy Installation, Browser Extensions(chrome/firefox)
-5300+ servers to choose from
-Unblocks Netflix,Hulu and iBBC Player
– Cheapest VPN on the 3y old plan subscription
-Not so easy refund as on other VPNs.
—> OVERALL: NordVPN truly defends the crown of one of the best VPNs out there!