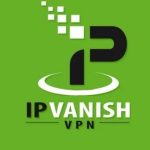 IP Vanish claims to be the "best VPN in the world". Can this bold statement be true? No doubt its an popular service, but best? We decided to test this claim, so lets discover IP Vanish together!
So here we go. First of all, to be totally accurate we decided to check every aspect of this VPN service. So without further discussion, lets jump right into the tests.We break down our score and testing in the forthcoming sectors, which we will analyze one by one!
Speed:
During testing we found the average drop was as low as max 5-10%. This is very good for such a cheap and otherwise very impressive VPN. On top of that, low latency is very good when comes to gaming and high speeds make it ideal for torrenting!.
—> Speed / Latency: During our tests, we were able to nearly max our test servers(up to 700 mbit!). Latency was just 18 ms
Overall: For a combination of playing games while at the same time conduct torrenting this is the VPN for you. The low latency gives gaming a boost while a mere 5% decrease in speed helps your torrents while you play or surf the net. Lets move on…
Price:
The packages that IP Vanish offer are starting from as low as 4.55$/mo when paying 1 year in advance, which makes it one of the cheapest ones out there!
Customer Support:
IP Vanish offers  24/7 support via live chat, email AND phone support! 
Torrenting :
IPVanish is a TOP choice for torrent users that want fast, secure, unblockable torrent downloads. They've been a fully zero-log VPN since 2014, and have a stellar reputation in the torrent community.
Number of Servers:
40,000+ shared IPs, 1,300+ VPN servers in 75+ locations. Yes, they have LOT of servers!
Mobile Compatibility:
IP Vanish supports both iOS and Android devices
Number of Devices:
10 simultaneous connections on multiple devices guarantees that all your devices will always be protected!
Logging Policy:
As per IP Vanish claims :
"We have a strict policy against the collection of both connection and activity logs. We will never store the metadata about your VPN session or information about how you used the service. " aka NO LOGS whatsoever.
Ease of Use:
IPVanish's desktop VPN apps are perfectly simple to use, even though they do look a little out-dated. Overall a great user experience with all the basics in front of the user, we have seen some mone "beautiful" UIs though!
Unblocking Stream Services:
IP Vanish successfully unblocks Netflix and Hulu, it doesnt unlock iBBC player though
Refund Policy:
IPVanish will only refund your purchase if you have chosen to cancel within the first 7 days of service.
In a glance:
– No Logs, No Leaks
– 24/7 Chat Support, via live chat/email/phone
– User friendly GUI & Easy Installation
-Tons of servers to connect to
-Unblocks Netflix and Hulu but not iBBC Player
– Priceworthy
—> OVERALL: If you want to hide for a very decent prize, this is the VPN for you.